When your employees are more engaged, your business is more effective.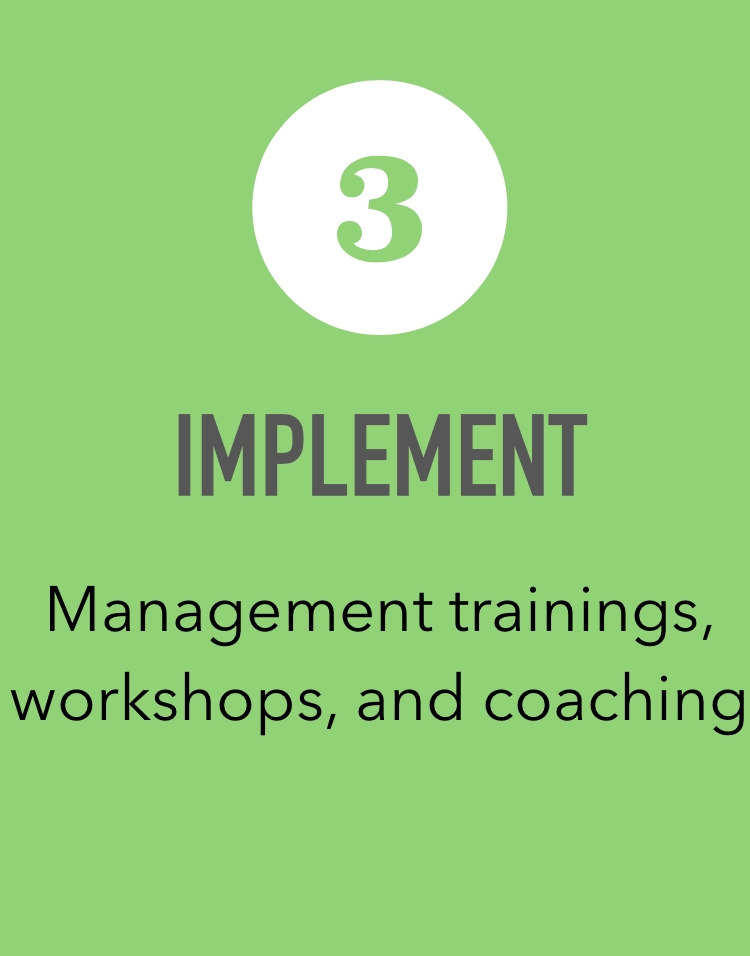 We work collaboratively with clients to develop an action and implementation plan to support change in your workplace. We work in three phases: an assessment phase, a developed action plan, and an implementation phase, which includes training management teams. We use data in each phase to identify progress and momentum for change. Our trainings during the implementation phase allow your company to execute techniques that will sustain a higher level of employee engagement and performance.
Behavioral Momentum is a technique that uses ones initial motivation and level of performance to build a higher level of performance and success.